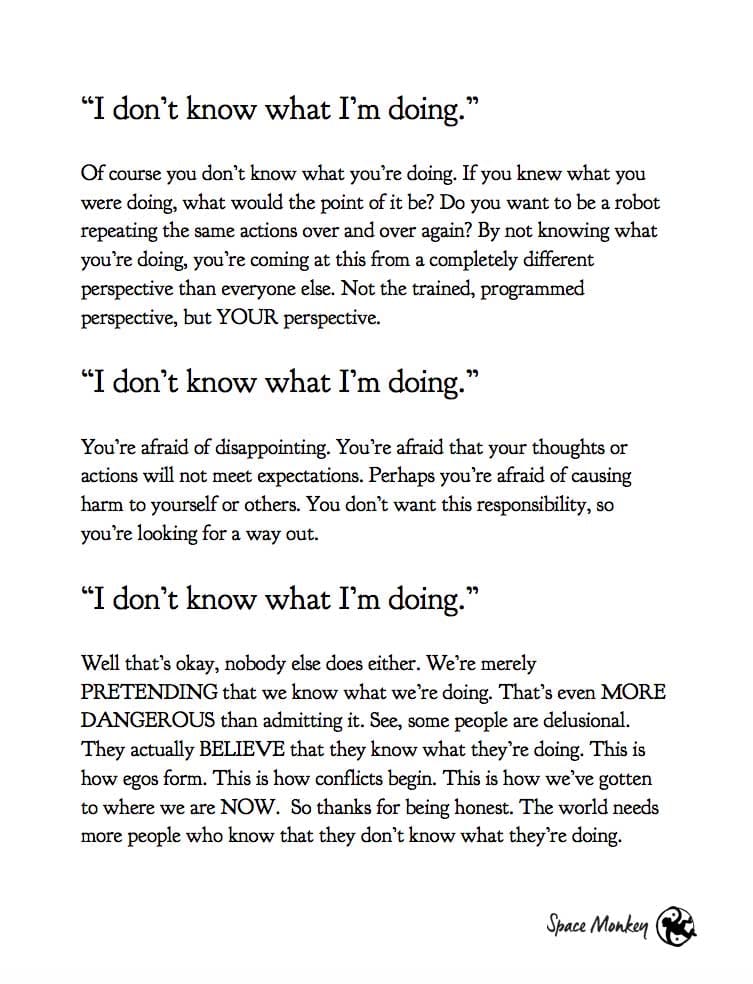 "I don't know what I'm doing."
Of course you don't know what you're doing. If you knew what you were doing, what would the point of it be? Do you want to be a robot repeating the same actions over and over again? By not knowing what you're doing, you're coming at this from a completely different perspective than everyone else. Not the trained, programmed perspective, but YOUR perspective.

"I don't know what I'm doing."
You're afraid of disappointing. You're afraid that your thoughts or actions will not meet expectations. Perhaps you're afraid of causing harm to yourself or others. You don't want this responsibility, so you're looking for a way out.
"I don't know what I'm doing."
Well that's okay, nobody else does either. We're merely PRETENDING that we know what we're doing. That's even MORE DANGEROUS than admitting it. See, some people are delusional. They actually BELIEVE that they know what they're doing. This is how egos form. This is how conflicts begin. This is how we've gotten to where we are NOW.  So thanks for being honest. The world needs more people who know that they don't know what they're doing.
12/7