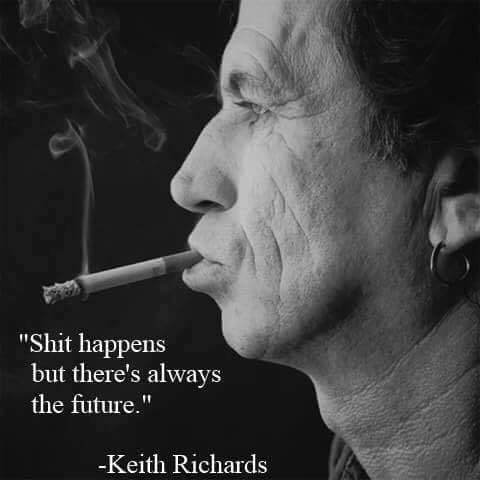 Who is more influential
in bringing light into this world,
Keith Richards or the Dalai Lama?
Your choice is your choice.
I respect that.
How you view your world
is no doubt different
than how I view mine.
And I have no doubt
to what the Dalai Lama brings.
But if change
starts from within,
starts with
that divine spark of happy,
starts with
feeling good about yourself
so that you can feel confident
about helping others,
I'd have to go with
Keith Fucking Richards.
Not that we need to compare.
What you bring is different
than what Keith Richards brings
is different from what the Dalai Lama brings.
Whatever that is, bring it on.
Start me up.
1/12